UNM and Adobe: Supporting a Creative Campus
Creating vibrant works among inspired surroundings.
New Mexico has long been home to artists, creatives, dreamers, healers and inventors. Historic traditions in art and storytelling weave their way through landscape and memory and fuse with emerging technologies.
The launch of UNM's transformative new partnership with Adobe will make the full suite of creative software within Adobe Creative Cloud available to the University. With the Creative Campus initiative, we are building on the traditions at UNM and in New Mexico to provide new tools and resources for creativity and scholarship. (Related: Letter from the Provost and the CIO)
It's different here. We have the landscapes, diversity, technology, stories and cultures to drive a new era of creativity for New Mexico and beyond. We hope to usher a new era of thinking and empower artists to create vibrant works among inspired surroundings.
---
Get Started
Students are provisioned automatically for Adobe Creative Cloud. To download the software, see the get started page. For faculty, staff, and others needing to request access, licensing and access has all of the information and request forms needed to initiate a request.
---
Spotlight App: Premiere Pro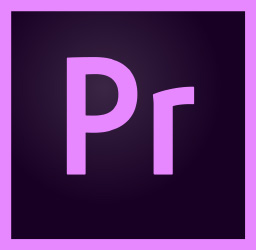 Premier storytelling with Premiere Pro.
Premiere Pro is an industry-leading video editing software for film, TV, and online content. Tell your story with Premiere Pro and other integrated apps and services.
"Made You Look"
Undergraduate marketing students at The University of New Mexico (UNM) Anderson School of Management unveiled a new advertising campaign for the 2019 Acura ILX titled "Made You Look." The campaign is part of the Acura ILX Marketing Challenge, an industry-education partnership program sponsored by Acura and managed by EdVenture Partners. (Source: UNM News).