Get Started
What is Creative Cloud?
Creative Cloud provides a bundle of apps and services for video, graphic design, photography, and web site development. It's easy to get started with built-in tutorials and templates. Whether you're a beginner or a pro, anyone can shine. Get ready to be inspired! Create and share thoughts and ideas, no design expertise needed.
What's Included?
You get over 20 creative apps that work together across devices. Start a project on your phone and finish it on your laptop. Access your favorite graphics and fonts from any app, and share your work from anywhere.
Whether you're a Creative Cloud beginner, an expert, or in between, you'll find tons of

 

tutorials

 

at your level
Free templates to get you started and project ideas to keep you going.
General Information
FAQ
File Management — Find all of your apps, creative work, and resources for learning in one place.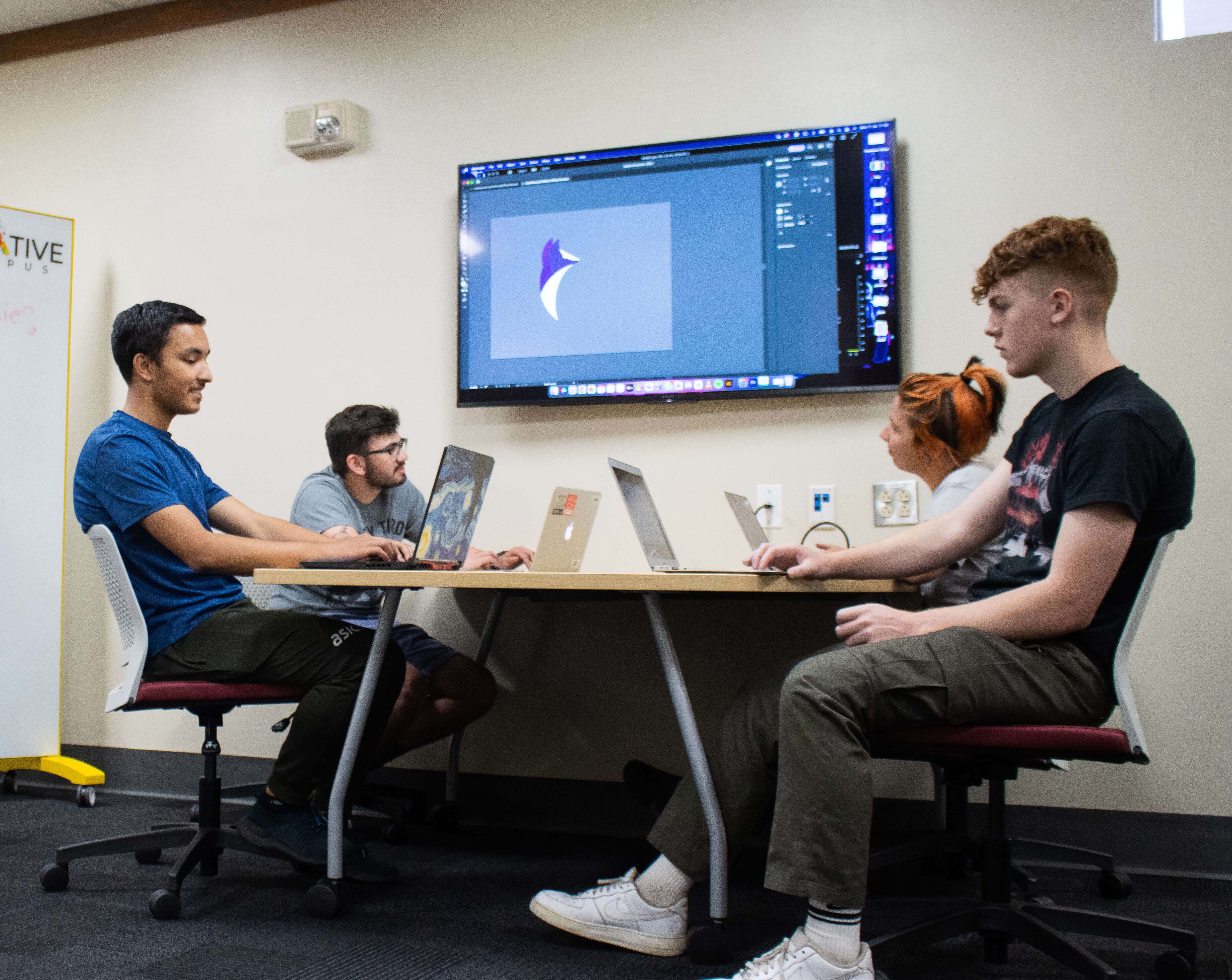 Getting Access to Adobe Creative Cloud
Students
Students at Albuquerque (main, HSC), Taos, Los Alamos, and Gallup campuses have Creative Cloud access included at no additional cost.
To activate your license for the year, please visit UNM's online Software Store.
Visit  https://webstore.unm.edu/ and sign in with your preferred UNM NetID or HSC ID credentials.

Select the Adobe Creative Cloud Annual Subscription – Student Access or Staff/Faculty Personal Purchase Only (2020-2021) product from the list of products for sale.

(Discounted pricing will display for students registered for the current or next semester.)
Click on Add to Cart, View Cart, and then Proceed to Checkout
You will receive an email from Adobe when your license is provisioned (usually within 24-hours)
On the sign-in page enter your 

unm.edu

 (or

salud.unm.edu

for UNM Health Sciences accounts) email address, and click "Continue." You will be redirected to UNM's LoboAuth authentication page or the HSC login page, where you will enter your UNM credentials and password.
Faculty, Staff, and Personal Purchases
Faculty & Staff
Sponsored licenses for faculty who want to use the applications for Teaching and Learning purposes are available by  requesting access.
Departmentally purchased licenses can be made through LoboMart
Personal Purchases
Related:  Licensing & Access
---
After Account Creation
Once you have successfully logged into your Adobe Creative Cloud account, you have access to cloud-based apps, resources, and file storage. You can also download and install the applications on your personal laptop or desktop ( help with downloads and installs). There are also a number of applications that will run on mobile devices. For Desktops and laptops, we recommend installing the Creative Cloud Desktop App available from the Creative Cloud website once you have signed in.
---
What's Included?

Adobe Creative Cloud includes a full range of creative and media production applications that support faculty, staff, and students who want to share their knowledge and creative works using photos, drawings, infographics, audio, video, web and mobile apps, document design and layout, augmented reality experiences, and much more.
Through a variety of applications designed for use from everyone from beginners to professionals, Adobe Creative Cloud for Enterprise brings together a suite of web, desktop, and mobile apps to support you in your projects at whatever level you are comfortable.
Through the enterprise subscription and 100 gigs of online storage, faculty, staff, and students can securely and seamlessly create and manage content across mobile devices, desktops and laptops and share their creative works online.
---
A Note About Security and Sensitive Information
Through the Creative Cloud subscription, users will stay up-to-date with the latest features and releases in the applications. Although Adobe does provide security for its Creative Cloud storage, it is not intended to store sensitive and protected information. By installing and using the Adobe Creative Cloud applications you agree that you will not store any sensitive or protected information in the cloud-based storage provided with Creative Cloud.
Your Privacy
Some of the tools such as Spark and Adobe's online portfolio tool, Behance, are designed for publishing and sharing of information. If you are not comfortable with sharing a project or assignment in a public space, it is recommended that you  do not share it publicly on a site like Behance and/or do not include your name as the author or use a pseudonym when publishing content on Spark. Students who have concerns, or need to request a privacy accommodation, should talk to your instructor.