Equipment and Facilities
Adobe Creative Commons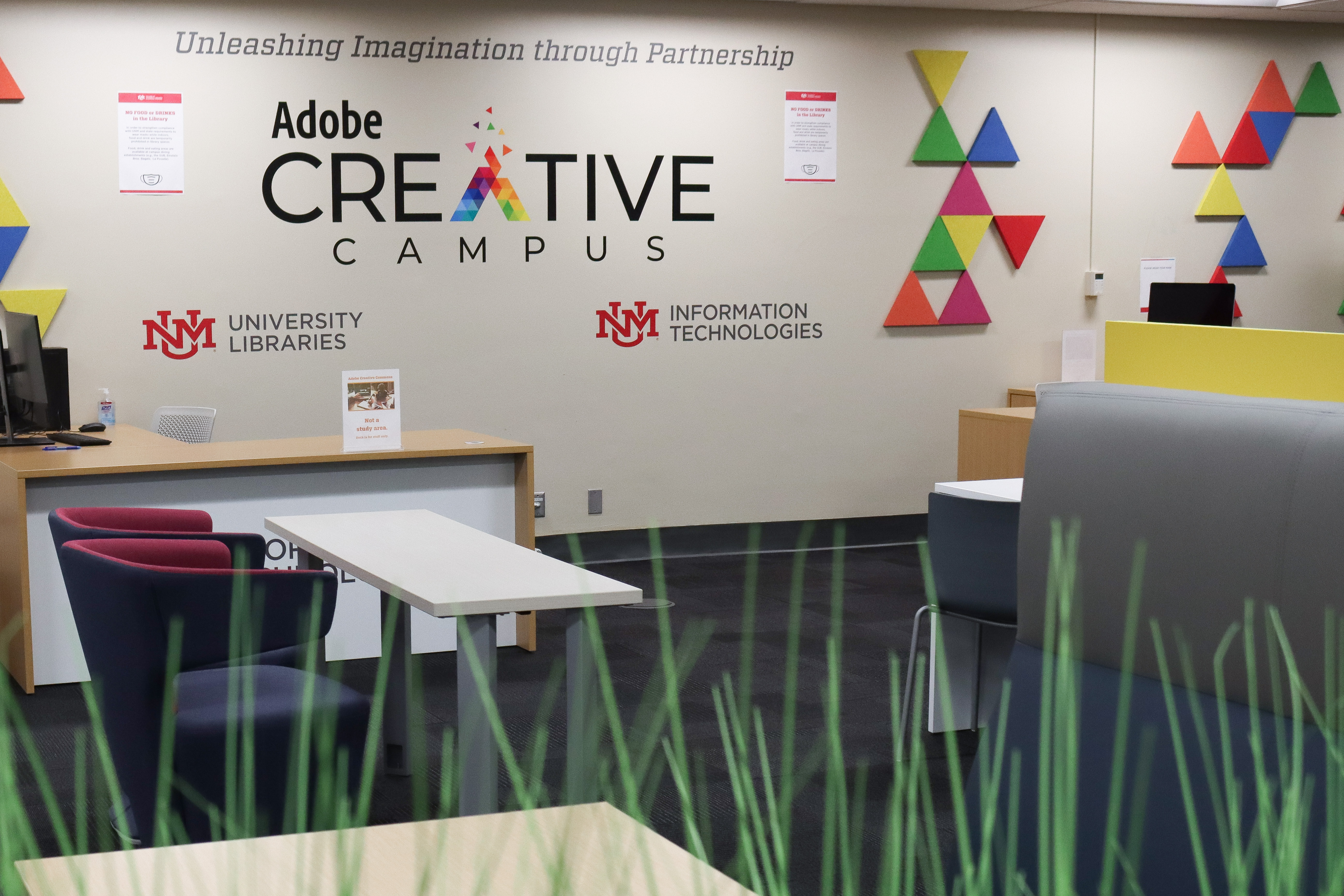 Adobe, Inc. has made a one-time donation of $100,000.00 to UNM for the creation of a space that supports digital literacy initiatives on campus.
Through partnership between College of University Libraries and Learning Sciences, UNM Continuing Education, and UNM Information Technologies, UNM is working to develop a space in Zimmerman that is accessible to faculty, staff, and students.
The space is intended to function as a virtual maker space, collaboration forum, gallery, and resource center for creative pursuits on campus. More to come on this exciting initiative soon. Please send any ideas and suggestions for the Creative Commons space to creativecommons@unm.edu.
Features
Secluded Editing Bays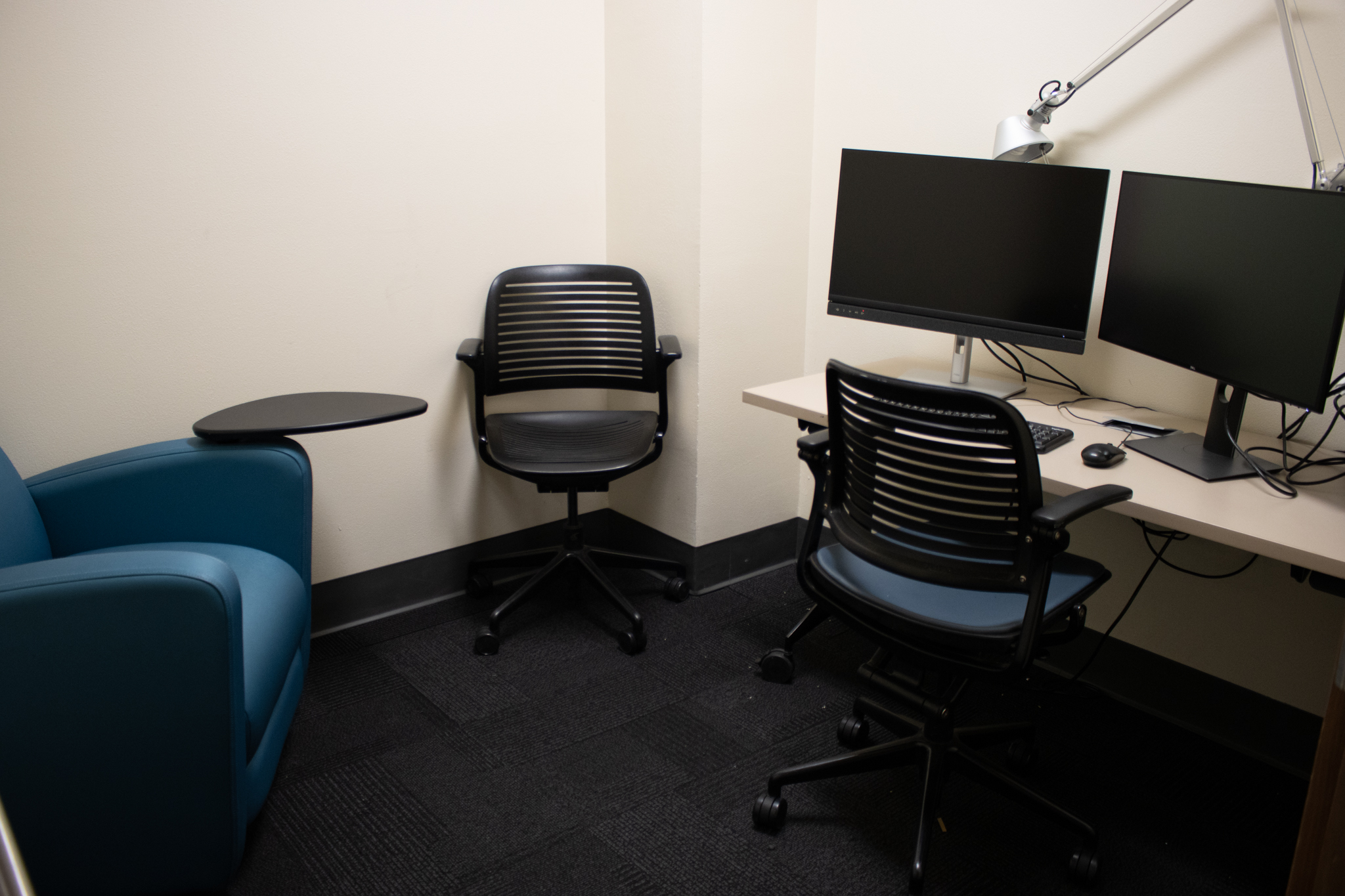 Mac or PC available

Dual screen monitor set-up
Light control
Headphones for checkout
Two-way Sound Isolation Audio Booths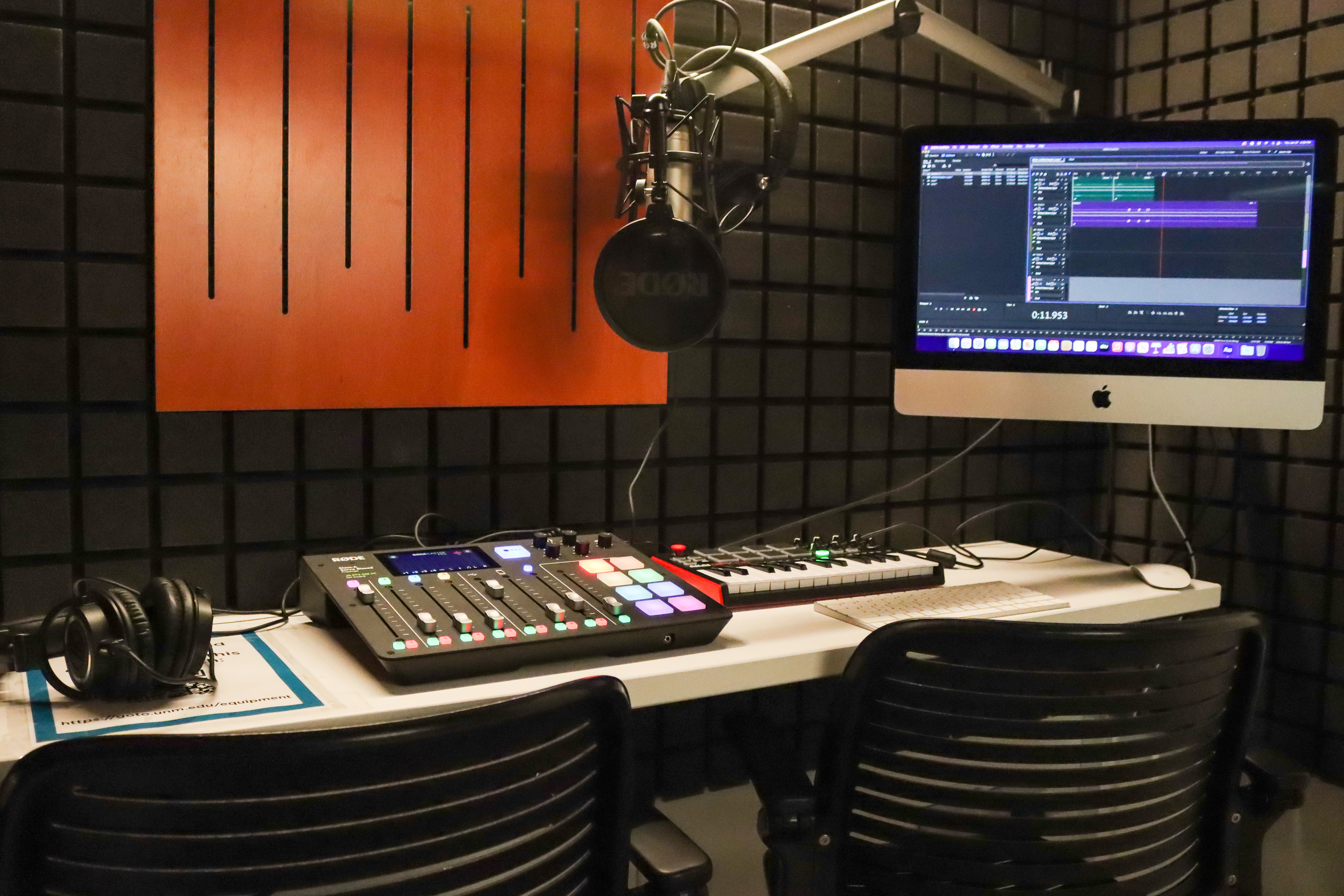 Mac Computer with the Adobe Creative Suite

RodeCaster Pro Podcast Production Studo Console

Akai MPK Mini mkii

Rode NT-1 Microphones with pop screen

Audio Technica Headphones
Flexible Collaboration Spaces
Group tables with large Monitor display
Booths and tables with group seating
Individual computers with Creative Cloud and privacy barriers
   Onsite and Online
   Office 365 Mobile/Computer Support
   Lobo Wifi Connection Support
   Basic Operating System Support
   Basic Office Application Support
   Lobomail Support
Creative Cloud Application Support & Training
Equipment Checkout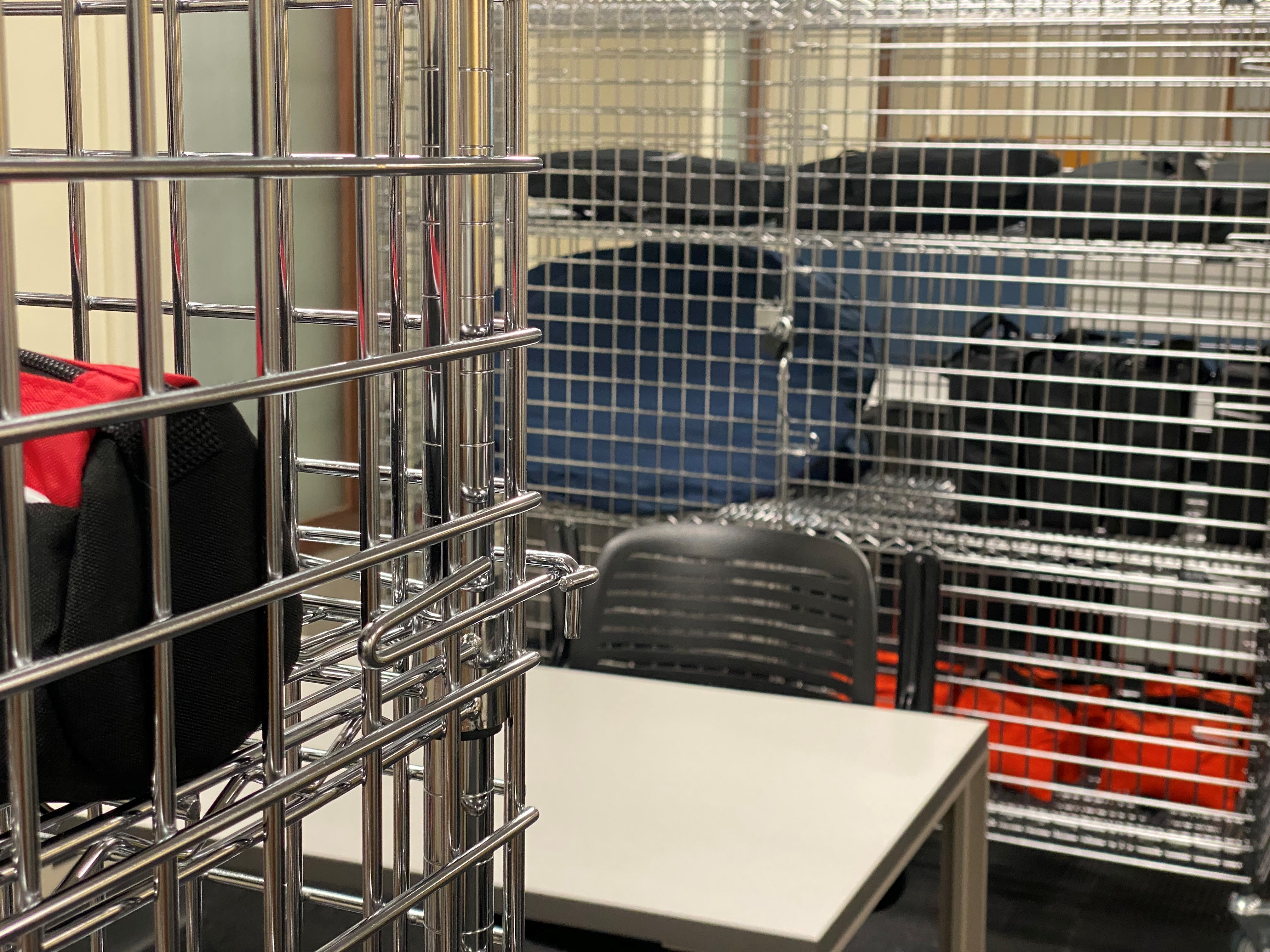 Canon 90D Camera kits
Handheld stabilizing gimbal
Audio recording equipment
Lighting Equipment
3 day checkout
Equipment Checkout
Before reserving equipment, all students must complete a mandatory Equipment and Safety Training. Please check our Training Calendar and register for the training below. After completing the training, you may reserve equipment on LibCal.
Equipment Manuals
A basic overview of equipment will be given at the mandatory Equipment and Safety Training. For more in-depth information on equipment you are using, please take some time to review its relevant manual. Available equipment manuals and videos are below:
Lighting:
Camera:
Audio:
Audio Booth Tutorials
A quick overview will be given when you arrive for your Audio Booth reservation. To best understand how to use the equipment available, please take a moment to review these manuals.
Akai MPK Mini MKII: 
Rode Caster Pro Integrated Podcast Production Console:
Classrooms and Labs
UNM supports multiple classrooms and labs on main campus and the HSC, including shared spaces, libraries, and departmentally supported environments. As part of this initiative, UNM upgraded computers in multiple classrooms and labs and installed the Creative Cloud suite so that it will be available for teaching and learning across campus. More information on classroom and lab space at UNM can be found at TechFinder.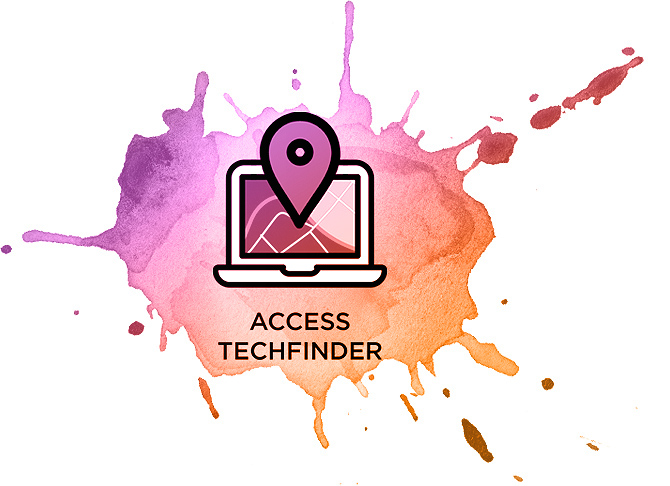 LoboLab in the UNM Student Union Building has the best computers in a centrally supported space, and will have the most Creative Cloud applications installed by default.
In the north west area of campus, Dane Smith Hall Room 141 and 143 and the pod also have the Creative Cloud applications installed by default.
If you encounter issues with the performance or installation of an application, please notify the Student Consultant (SCON) on duty. For application specific questions, please look at our training and support resources.

College and Department Resources
Consult your area IT service manager for information about additional college and departmental equipment and resources that may be available to you. It is always a good idea for students to check with their instructor on specific resources that may be available in a particular course.

Creative Classroom
According to the National Collegiate Honors Council, one of the fundamental purposes of an Honors College is to provide both an opportunity and a location where all of the institution's faculty can engage in experimental pedagogical and curricular design:
The Honors College serves as a laboratory within which faculty feel welcome to experiment with new subjects, approaches, and pedagogies. When proven successful, such efforts in curriculum and pedagogical development can serve as prototypes for initiatives that can become institutionalized across the campus. (NCHC Basic Characteristics)
The Adobe Creative Classroom in the Honors College will be used a a site for experimental course design that will be available to all UNM faculty to explore ways of improving both Honors and Non-Honors classes.
Studios
UNM supports large and small studio production spaces for video and audio recording.
UNM IT Academic Technologies production studio - If you have a project that would benefit from the use of a professional production studio environment, please submit a short proposal. Due to scheduling limitations, we must prioritize projects that have the greatest university impact and potential for success.
KUNM - KUNM Radio broadcasts to half of the state from studios on UNM's Main campus.  KUNM has a very active website supporting broadcasts, videos, and digital-first content.  KUNM is a self-supporting department at UNM so, depending on resources, programming staff will consider collaborative partnerships with students on podcasts or related media projects.  Student participants must be able to edit audio and supporting visual materials.  Please send a one-page inquiry describing the goals and scope of your proposed project to

 

kunm@kunm.org

.  Keep it to one page please.  We just need a sense of what you hope to accomplish so we have the starting point for a conversation.
Bring Your Own Device
Would you like to use Adobe tools on your own computers and mobile devices? That works! Once you are provisioned with access to the Creative Cloud, you may install and use the software on up to two personal computers. Some applications, including Premiere Rush, Spark, and others also run on mobile devices, with the ability to share projects seamlessly from one device to another.
System requirements varies between applications in the Creative Cloud. A complete list of system requirements by product can be found on the Adobe site. For the best experience with video production and other computationally intensive tasks, UNM recommends a computer that at least meets our Tier 2 Desktop or Tier 3 Laptop standards.