UNM Digital Literacy Innovation Awards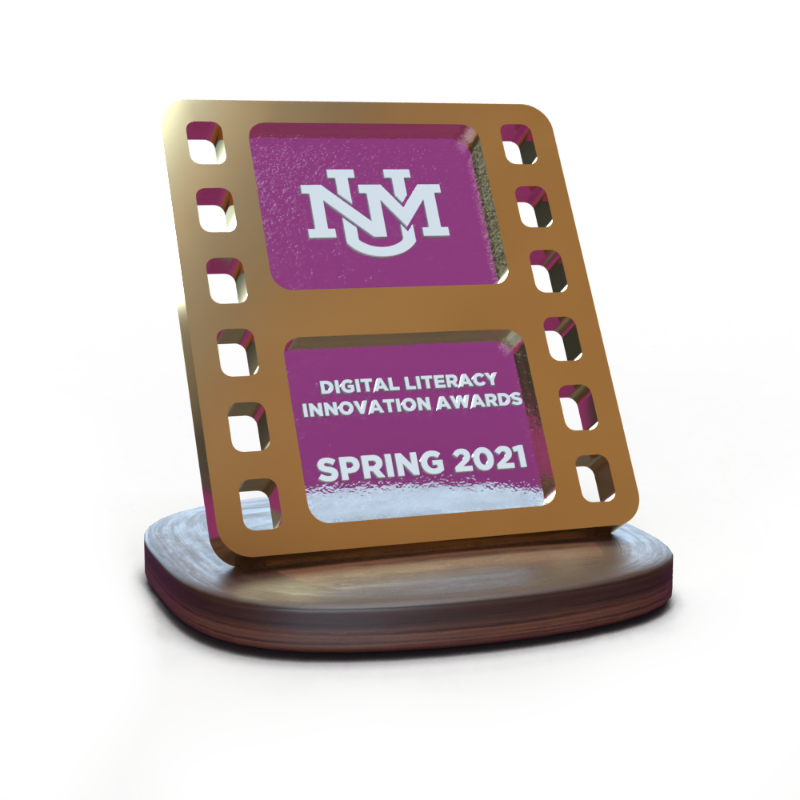 Announcing The
UNM Digital Literacy Innovation Awards

for Spring 2021
Are you using Adobe Creative Cloud tools in your classroom to enhance your students' digital literacy, or are you interested in developing multimodal projects or assignments in your Spring 2021 courses?
If so, you may be eligible for a UNM Digital Literacy Innovation Award. Through the Creative Campus program and a grant from Adobe, Inc., UNM will be awarding up to fifty (50), $500.00 awards to recognize excellence in teaching digital literacy skills in Spring 2021 courses.
Applications will be solicited in May
, but
support is available now
for faculty interested in learning more about how to develop innovative digital assignments.
Applicants Will Include:
A description of your digital literacy project or assignment and an explanation of how this project will enhance students' digital literacy skills, and support student learning objectives in your class.

(Assignment directions, rubrics, or other materials are welcome to support this short narrative.) Description should also include which resources or support you will provide to students to ensure that they are able to engage with the tools being used in the project/assignment.
The name and course number of the Spring 2021 course where you will incorporate this project/assignment.
The course or unit level learning outcomes that this project/assignment will support
Award Eligibility:
Awards will be given to instructors from a variety of disciplines and colleges, and all instructors (including part-time instructors, lecturers, graduate TAs, and branch faculty) are eligible.