UNM and Adobe: Supporting a Creative Campus
Creating vibrant works among inspired surroundings.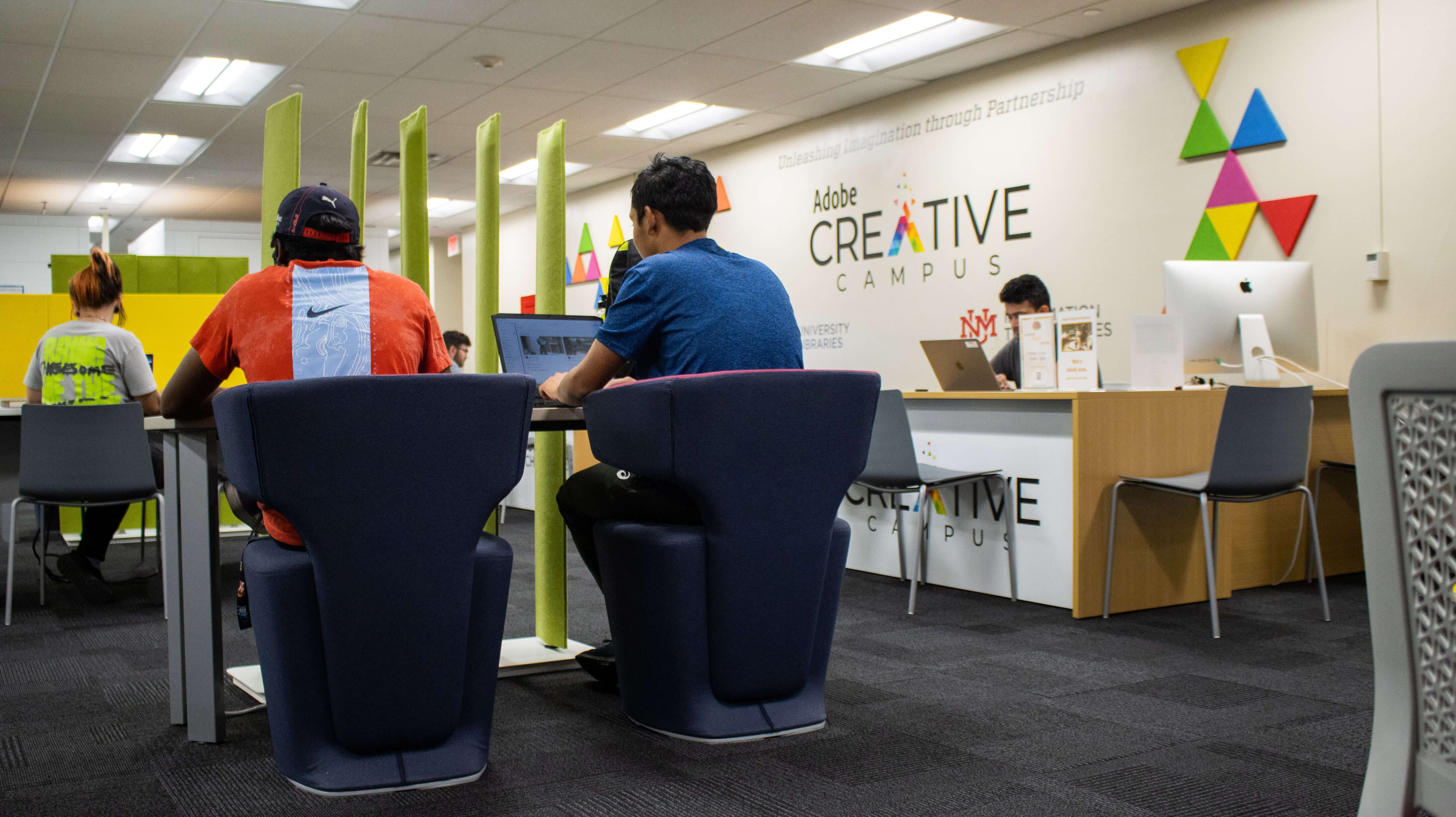 New Mexico has long been home to artists, creatives, dreamers, healers and inventors. Historic traditions in art and storytelling weave their way through landscape and memory and fuse with emerging technologies.
The launch of UNM's transformative new partnership with Adobe will make the full suite of creative software within Adobe Creative Cloud available to the University. With the Creative Campus initiative, we are building on the traditions at UNM and in New Mexico to provide new tools and resources for creativity and scholarship. (Related: Letter from the Provost and the CIO, Project Roadmap)
It's different here. We have the landscapes, diversity, technology, stories and cultures to drive a new era of creativity for New Mexico and beyond. We hope to usher a new era of thinking and empower artists, scientists, and creators in every discipline to create vibrant works among inspired surroundings.
Adobe Creative Commons is open!